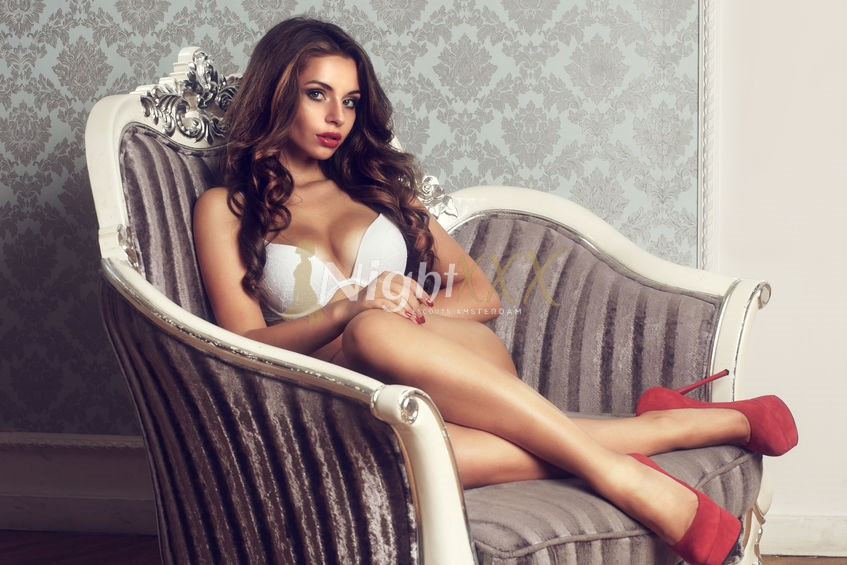 Discreet hotel escorts bestellen
Wanneer u in een hotel verblijft en u wilt een fijne avond met een ervaren escort dan kunt u via NightXXX Escorts één van onze discrete hotel escorts bestellen. Onze dames zijn ervaren met escort service in hotels. Zij melden zich uiteraard niet bij de receptie om daar naar uw kamernummer te informeren. Onze dames beschikken over keycards van veel hotels en kunnen dus zelfstandig naar uw hotelkamer gaan zonder dat dit opvalt bij het personeel of andere hotelgasten. Onze dames worden om die reden ook discreet bij uw hotel afgezet.
Een heerlijke avond met onze ervaren hotel escorts
Onze sexy en ervaren hotel escorts zijn beschikbaar in geheel Nederland. Wilt u een escort bestellen in uw hotel, neem dan contact met ons op via telefoon of live chat. U kunt uw voorkeur kenbaar maken en als de dame die u wenst beschikbaar is dan kan er direct een afspraak worden gemaakt voor een bezoek aan uw hotel. U hoeft alleen het adres van uw hotel door te geven en uw kamernummer. Wij bellen u terug op het door u opgegeven telefoonnummer om de afspraak te bevestigen. U kunt onze hotel escorts verwachten op het tijdstip dat met u is afgesproken. Wilt u langer gebruik maken van haar diensten dan is het in veel gevallen mogelijk om een extra uur bij te boeken, mits dit past in de planning van de desbetreffende escort dame.
Bestel een escort in verschillende regio's in Amsterdam
U kunt bij NightXXX Escorts hotel escorts bestellen voor verschillende plaatsen in Amsterdam. Voor de meeste plaatsen geldt een minimum van 1 uur, voor sommige locaties geldt een langere minimum periode. De prijzen voor onze hotel escorts kunt u op de website vinden. Heeft u vragen dan kunt u direct contact opnemen met NightXXX Escorts via telefoonnummer +31 626686403. Uiteraard houden wij bij uw bestelling van onze hotel escorts zoveel mogelijk rekening met uw wensen.
Hier vind je de beste hotel escort Amsterdam
Als je op zoek bent naar een ervaren hotel escort in Amsterdam dan ben je hier aan het juiste adres. Bij onze escort service vind je ervaren dames die weten hoe ze een man moeten verwennen. Je kunt direct via de website de dame van jouw keuze reserveren. Houd hierbij wel rekening met minimaal een half uur reistijd. Jouw hotel escort in Amsterdam komt zo snel mogelijk naar je toe.
Discreet bezoek van een hotel escort in Amsterdam
Wanneer één van onze escort dames je bezoekt op je hotelkamer in Amsterdam dan is discretie natuurlijk van groot belang. Indien mogelijk loopt de escort dame meteen door naar je kamer. Van veel hotels beschikken zij over een keycard om de lift te bedienen. Als het niet mogelijk is om meteen door te lopen zal zij zich uiteraard niet bij de receptie bekend maken als escort. Zij zal zich niet melden of als dit niet anders kan zich voordoen als je secretaresse of een zakenrelatie.
Optimaal genieten met een spannende hotel escorts in Amsterdam
Wil je eens lekker verwend worden, reserveer dan nu direct een hotel escort Amsterdam. Wij zorgen ervoor dat het je aan niets zal ontbreken. Je kunt op de persoonlijke pagina's van onze dames zien voor welke speciale services zij beschikbaar zijn. Wil je een spannende massage, een 'golden shower' of een trio? Geef je speciale wensen aan ons door en wij adviseren je graag welke dame je het beste kunt bespreken. Wij kunnen haar dan meteen voor je boeken zodat je zeker weet dat zij op het door jou gewenste moment beschikbaar is.